Hello, took delivery on Sat 18th.
Just passed through direct access a couple of weeks ago. Never ridden apart from a handful of times on friends rides, down tracks in my teens (I'm 41 now).
The list of bikes I've ridden...Van Van 125, Bandit 600 '04 at the riding school, YBR 125 and now the Hornet.
I really have zero experience apart from the lessons, the bike I rode the most was the schools Bandit, hardly rode my YBR at all, and after being on the Bandit I didnt enjoy the YBR at all... felt unsafe...I guess thats common?
So after really wanting a Bandit (the schools was a mint yellow '04) from the time I had on it, I decided on getting a Hornet after reading reviews and others opinions, that it was the better to grow on as I learn how to ride.
Im sure its me, but it doesnt feel as obvious to ride as the Bandit, that seemed easier. I think I read somewhere about how they should be ridden, and that doesnt match my current style. Im bumbling around really, going steady and sometimes letting myself pull back on the throttle on a deserted chacked for traffic 4 times stretch of road.
I like it though, starting to see an improvement, aiming to be smoother.
To me though, it just seems so effin fast. Sure Ill get used to it, but im hoping not for while yet.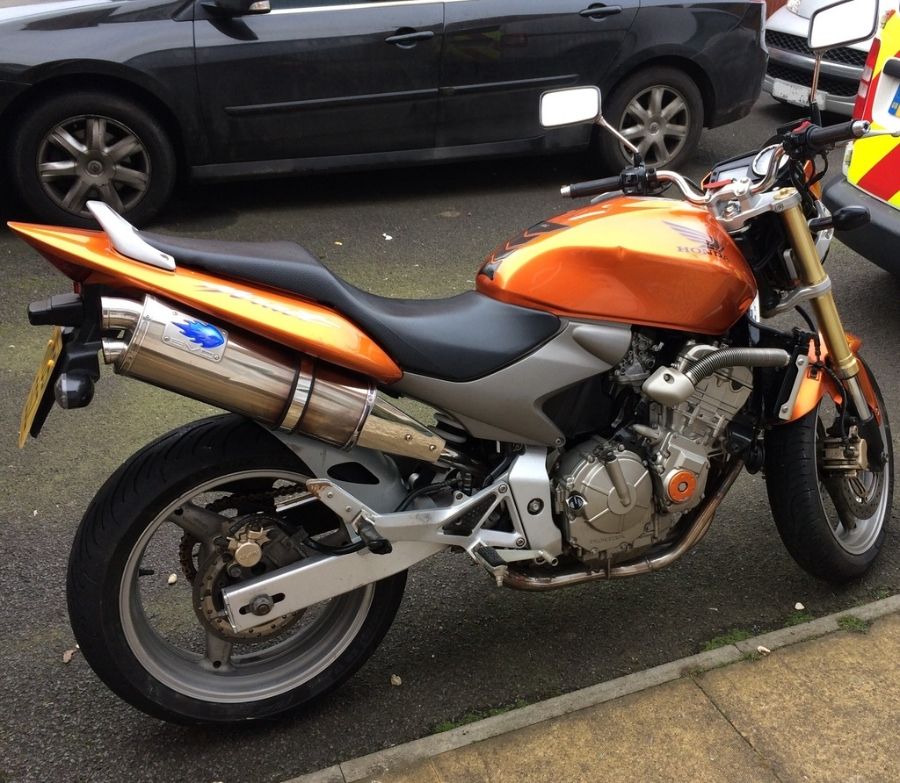 Its been well used, but seems in good shape. My mechanical skills aren't up to much, but I'm hoping to improve and learn with this bike. Plenty on dirt/corrosion on pipes and behind goin up to the strut across the forks. So that's my first task, cleaning the best I can and making it pretty. Hoping not to find anything lurking underneath.
Ill post some pics of the grubby bits, would be good to get others opinions on how to shift it all, and hopefully get it looking its best.
Thanks for reading....