Hi All
About to scrap a donor bike i used for parts and thought i would offer on here first.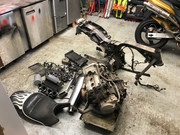 https://i.postimg.cc/ftPGWZtX/hornet.jpg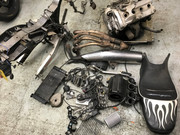 https://i.postimg.cc/VJBPq3pQ/hornet2.jpg
anyone welcome to parts for free but must collect and take all of it. if no one is interested it will go to scrap
Engine i believe is low on compression on no4 and frame is a jap import with Docs and a catD on it.
Located in Dorset
Dave