I bought up a few things like, streetfighter rethals, new grips, radiator, chain and sprockets, k&n air filter, rearsets, hyperpro rear shock, hyperpro linear springs and some small bling parts (its been over a year since I've seen the bike so trying to remember everything). There were so many dam trips to the honda dealer for bearings and all sorts of miscellaneous things.
New radiator, cleaned up headers, straightened bracket and new crash bungs.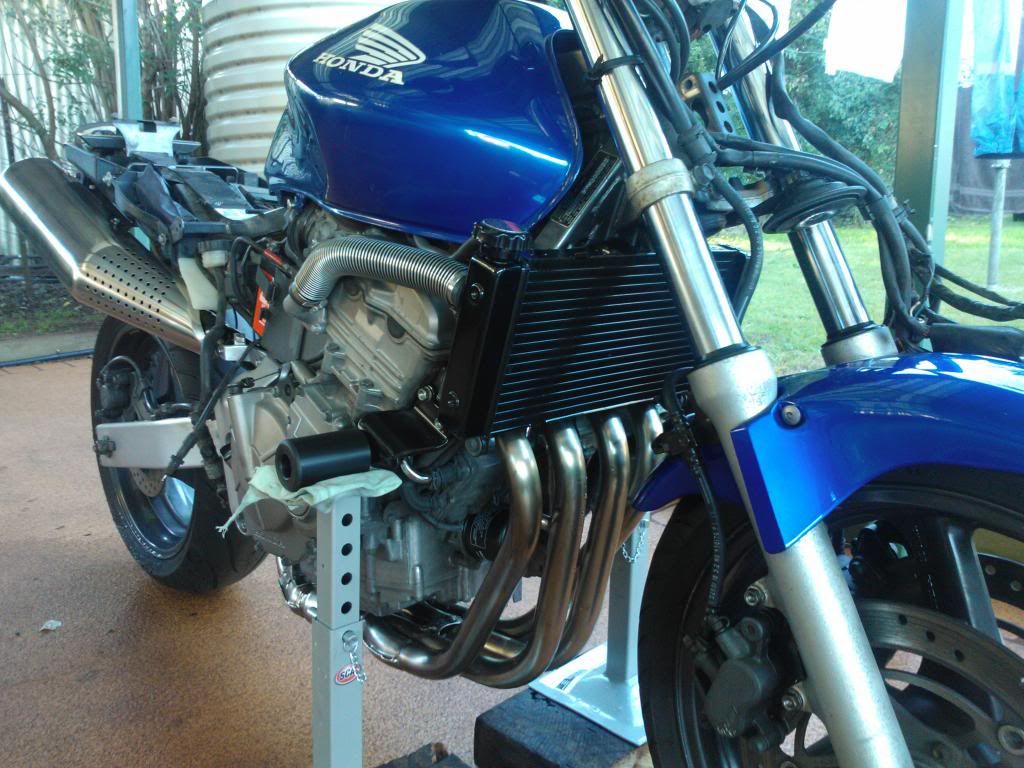 A mount on the headers needed welding up which my little welder just managed to do.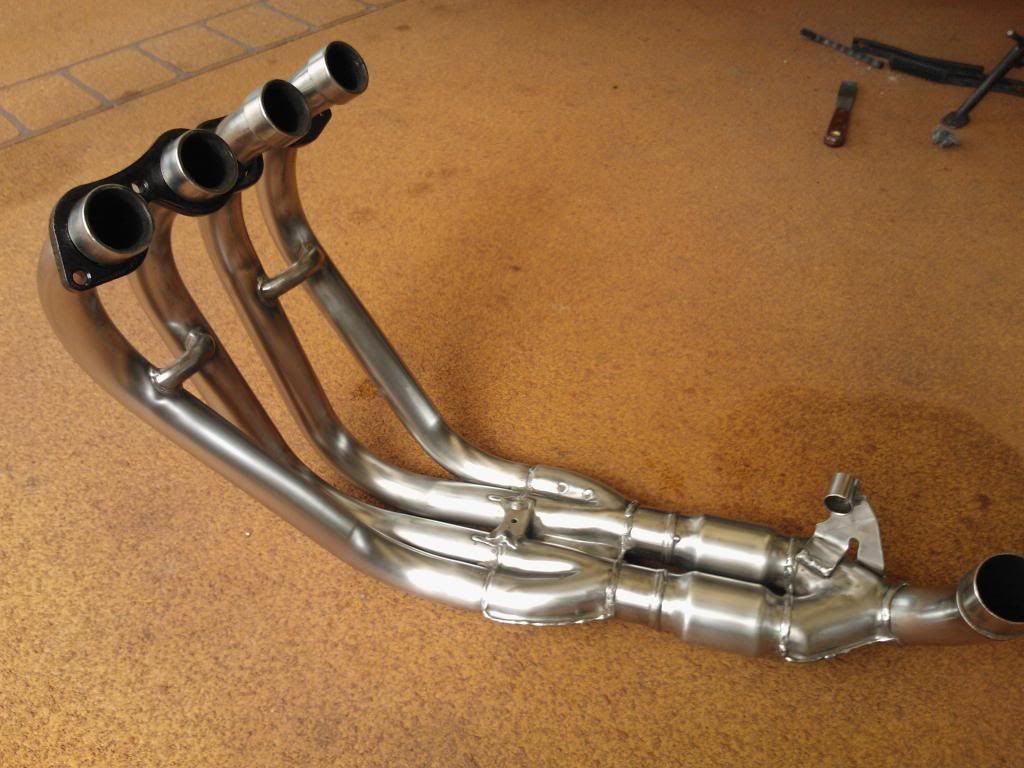 Rearsets!
pretty basic, soo much better that the stock ones though.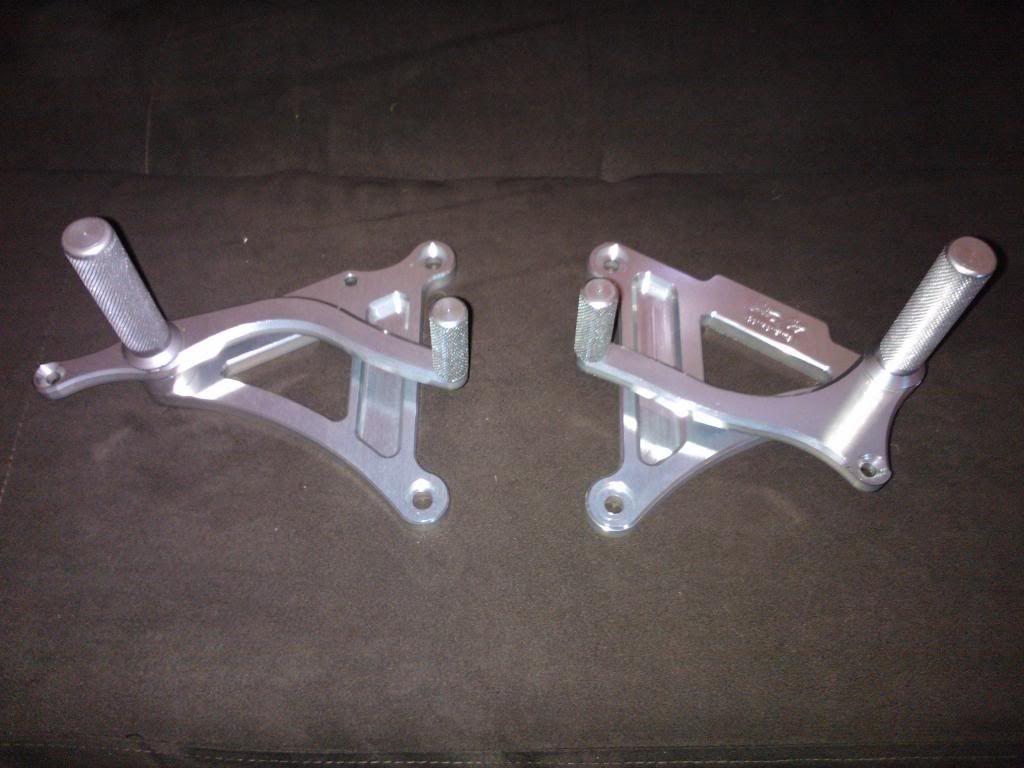 I can't remember what brand they were, maybe valter moto or something...
Sent the front wheel off for painting and then added some nice stickers.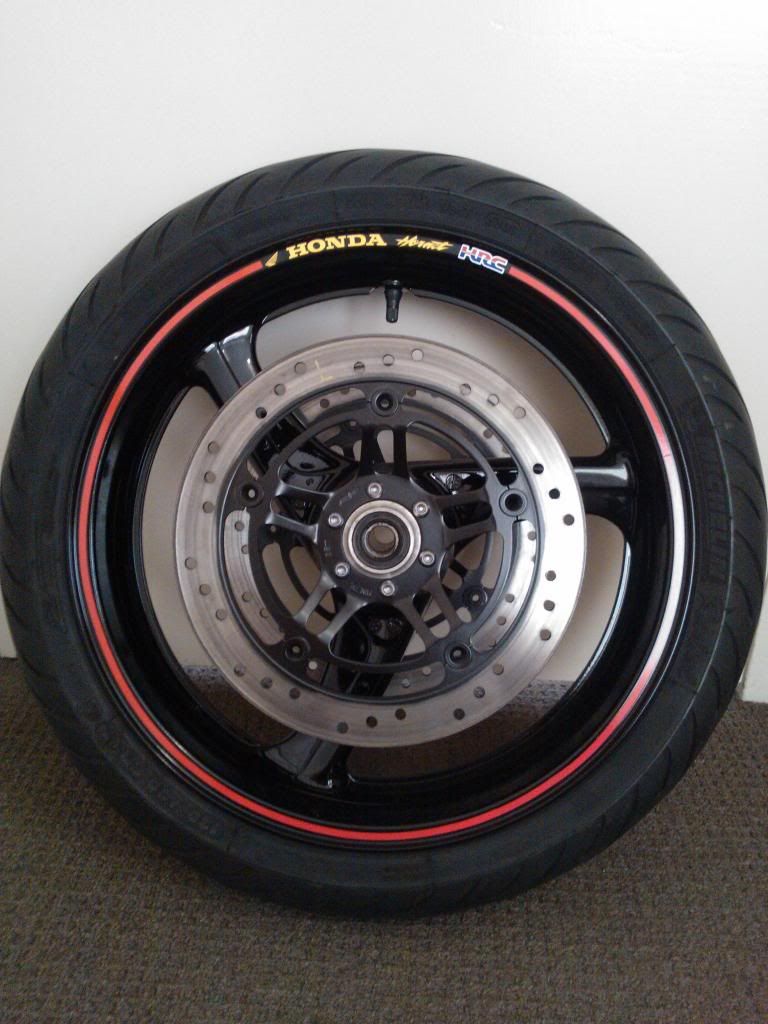 At about this time I was getting a few things powdercoated up and some other painting when I had a bit of a setback. The first powdercoater who did my fork legs blasted inside as well somehow!? so when they went back together it just chewed up the bushing straightaway. You couldn't really feel a difference but it wasn't good
. I was also working on the other side of Aus and was short of time at home so on to ebay for a set of F3 forks from the US. Painted the bottoms myself and back together with new springs and oil.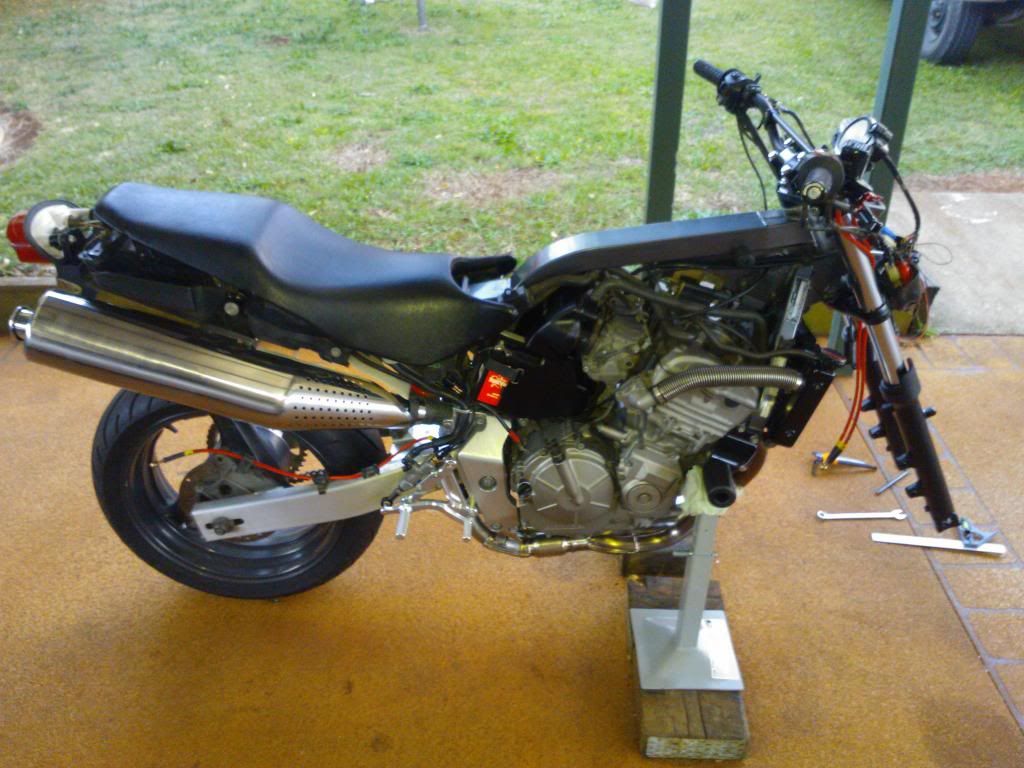 Oh yeah Hel braided lines and koso RX1N Gauge I think?