Well haven't been here for a while...
some of you may have seen this:
viewtopic.php?f=33&t=20838
that was a good while ago, since then I've put several thousand miles on.
I've been busy the last couple of weeks playing in my garage again. Not finished but its on the way, couple of weeks and I'll be back on the road.
calipers black.. check
rotors black, front wheel filled in.. check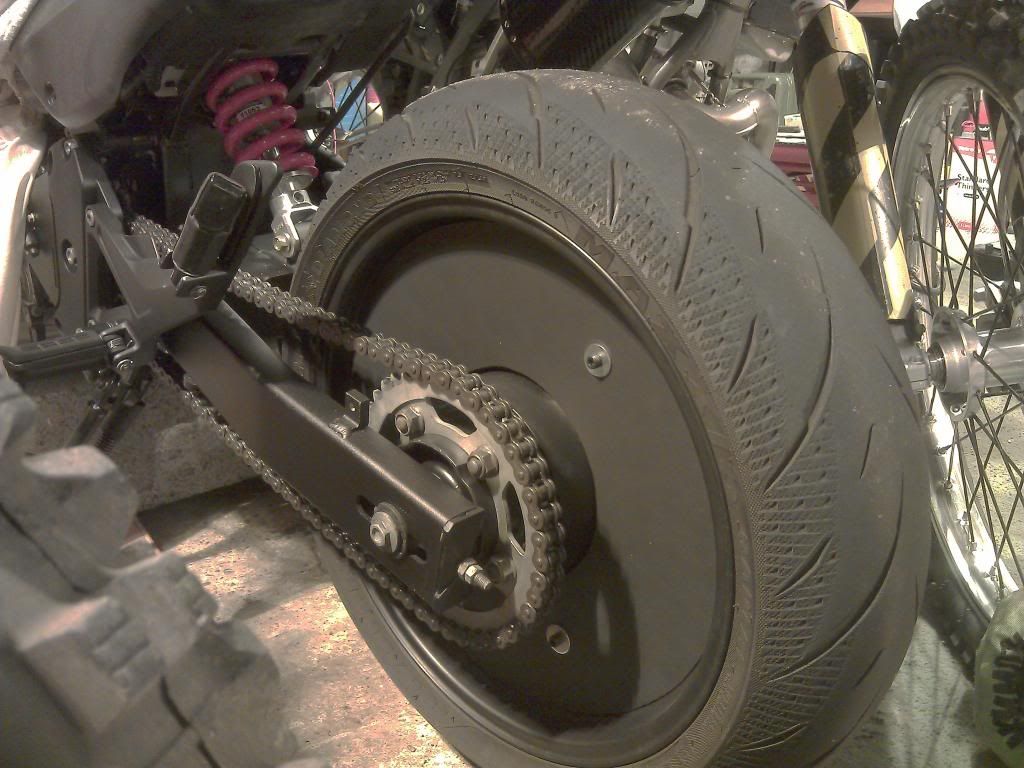 rear wheel filled in, swing arm black.. oh it's getting there
exhaust cut down and painted..
Next up the sort out the header pipes i spent ages polishing (why did i polish them in the first place????)
more picks to follow as it comes back together.
off to bed
_________________
Mmm... my other hornet is a KTM