Hi all,
I'm Tom, 25 from Stourbridge in the West Mids. And today marks one year since buying my Hornet, so I thought I'd whack up a progress thread to keep track of it all.
The bike was offered to me on Facebook by a friend of a friend. I had just passed my Mod 2 and was looking for a fix up project over the winter of 2015.
This particular bike was up for £600 and had been dropped onto its left side.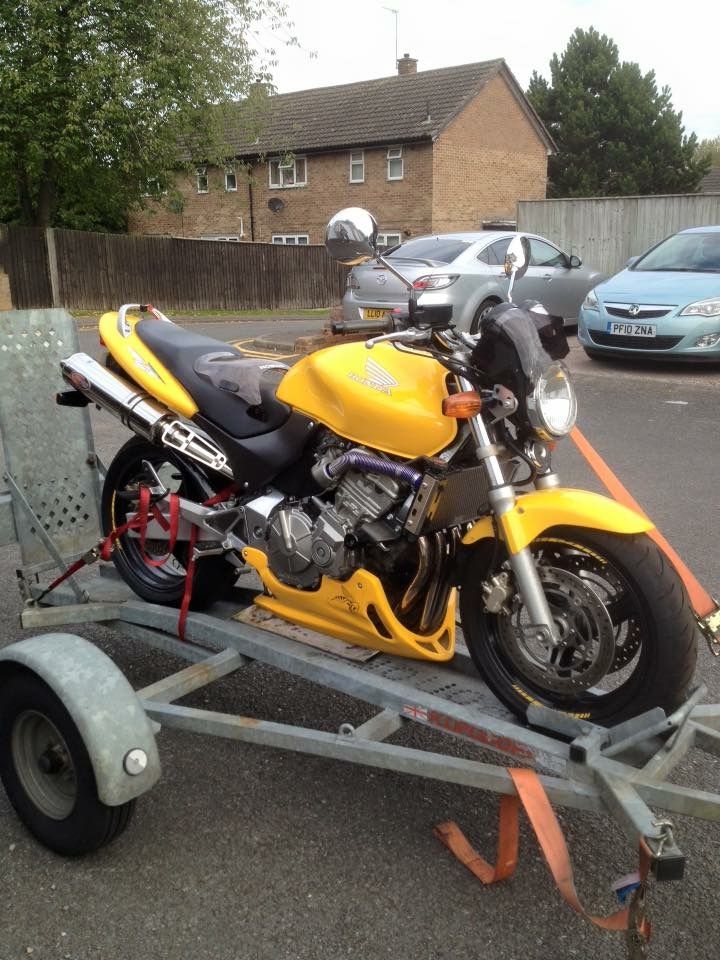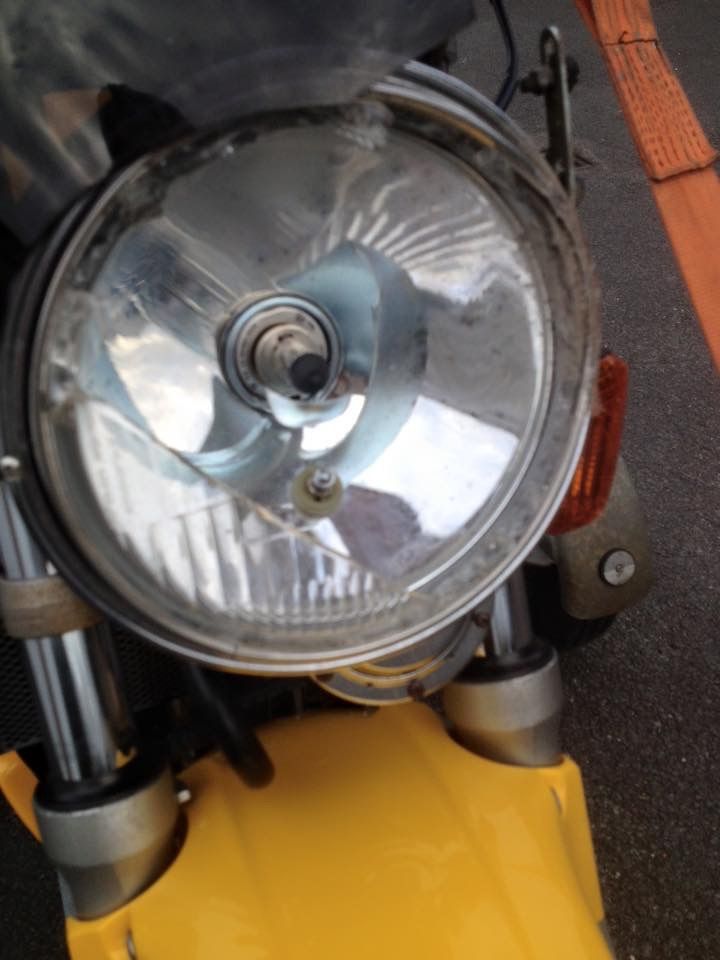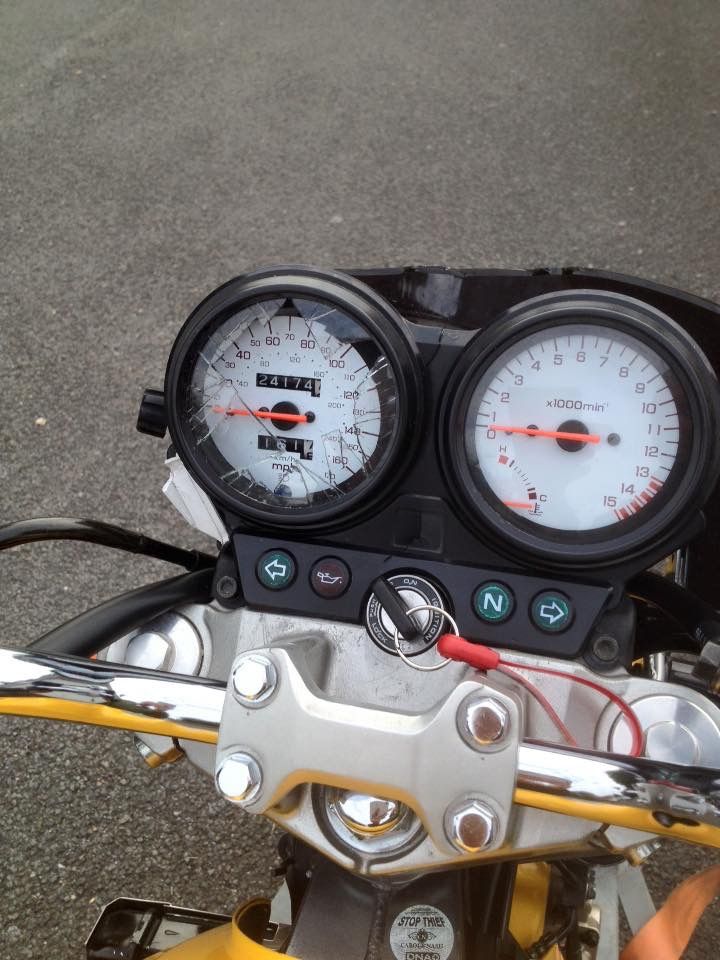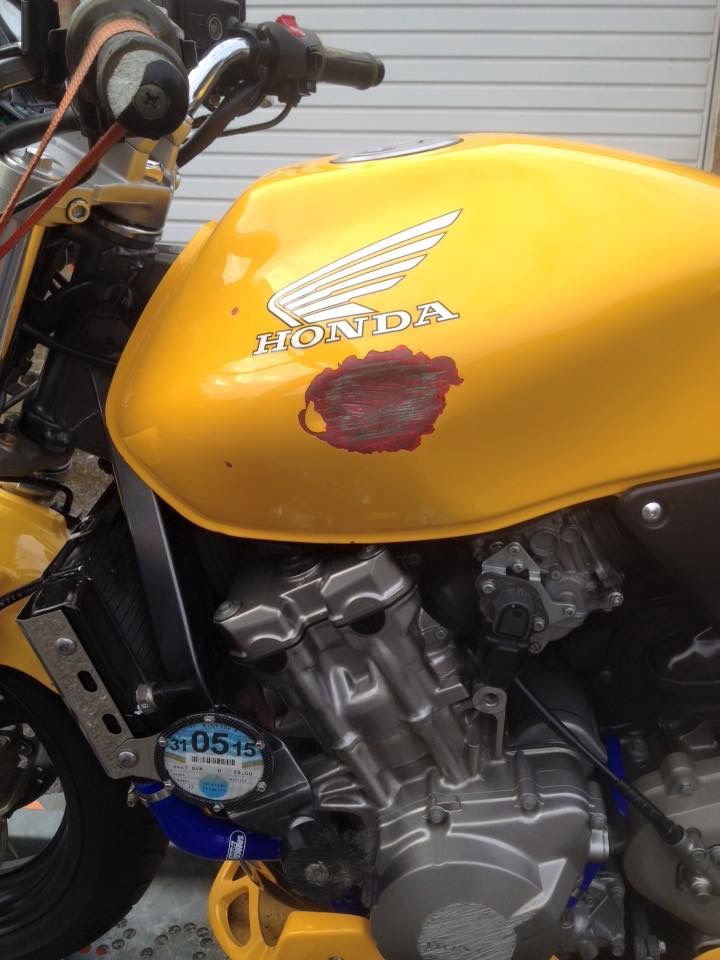 So really just some cosmetic stuff that needed sorting. The gear selector arm was bent so that was straightened with some heat and some persuasion with a hammer.
The most expensive part so far has been the smashed clocks. These set me back a few bob but it was worth it.
I tried some of the Chinese tat from ebay and the fitment was appalling. The stator cover had cracked slightly (see below) so that was replaced too.
After a while it was time to face the inevitable and have a go at the tank. I've had a go at bits and bobs in the past (normally rusty Nissan arches) but never something quite like this.
I was hoping I could push the dent out from inside the tank to minimise filler use but no such luck. It's nowhere near perfect (rattle cans for you) and is all being painted a different colour this winter: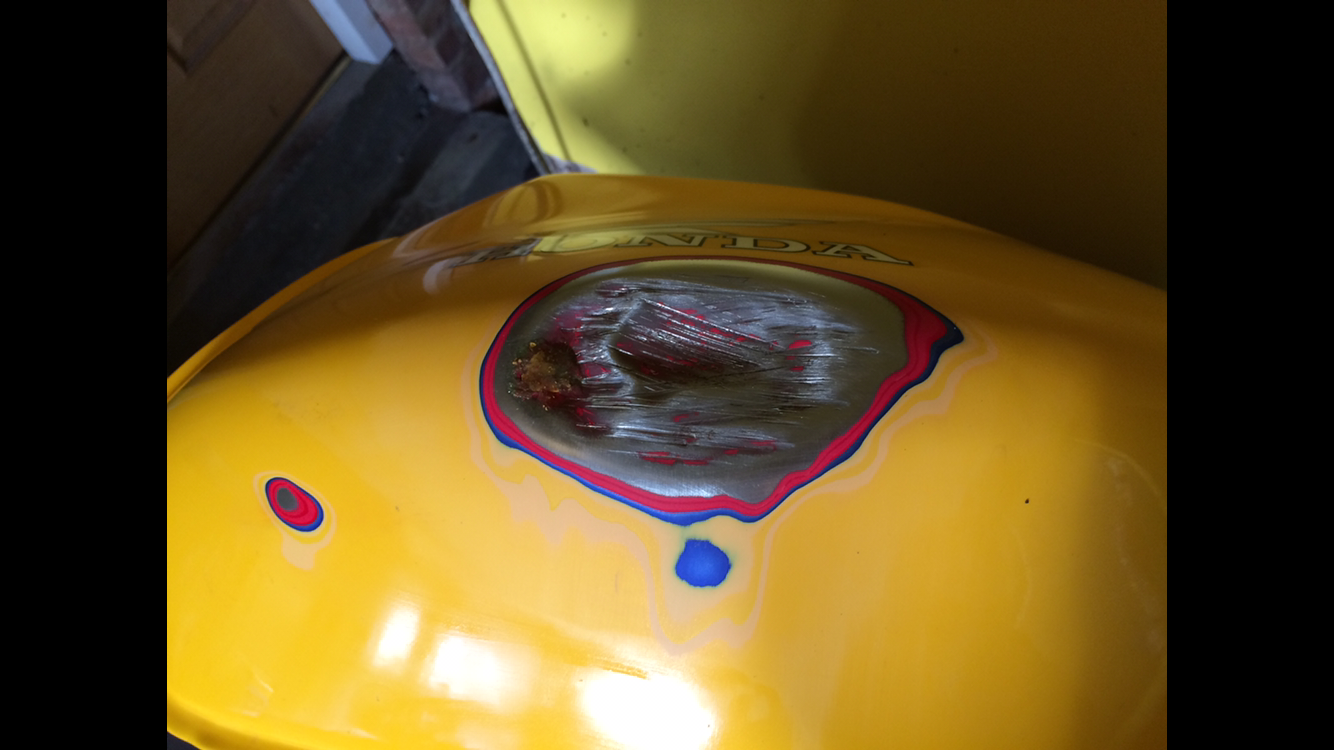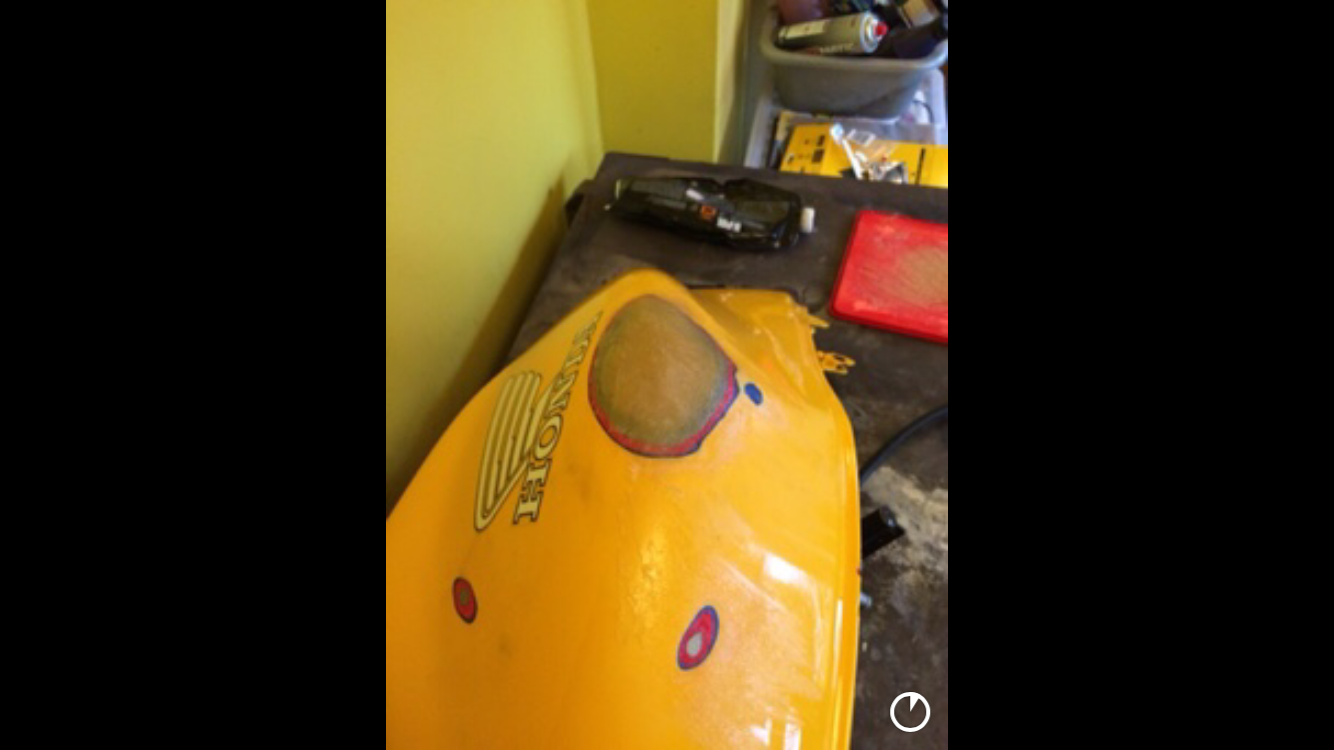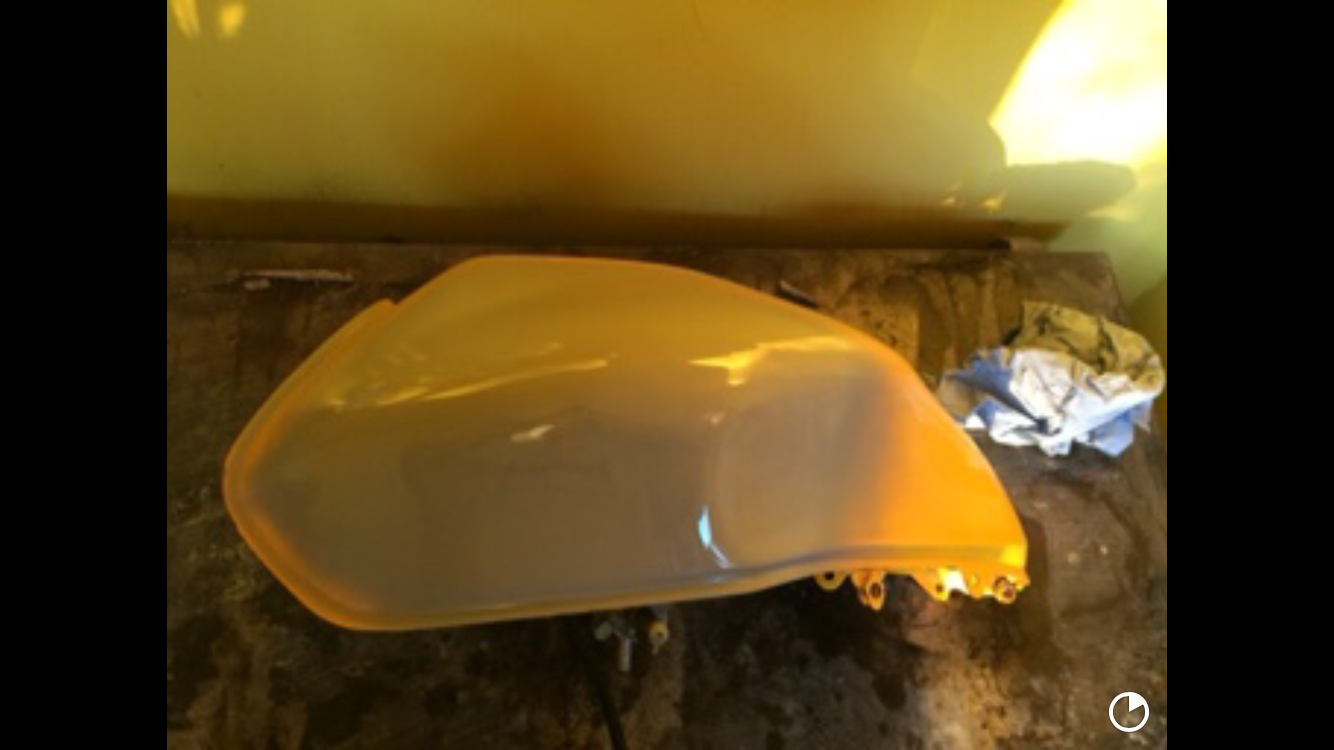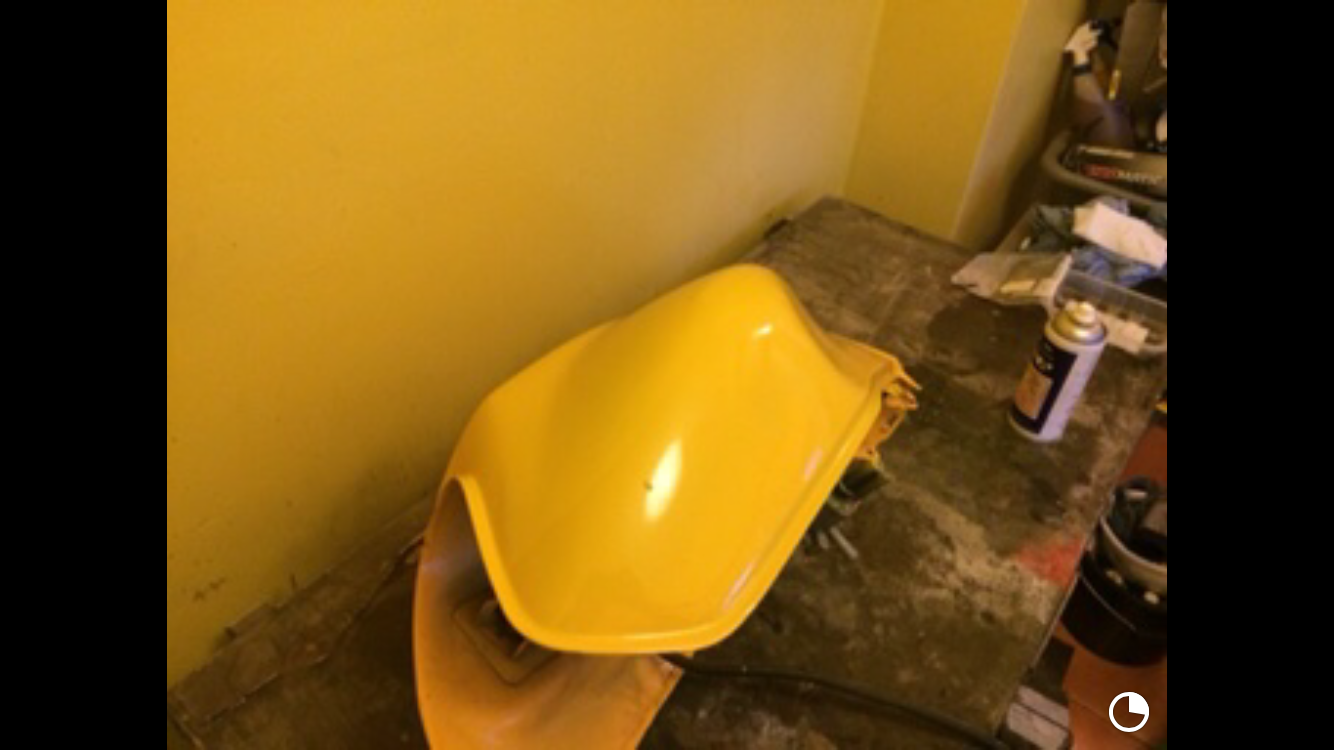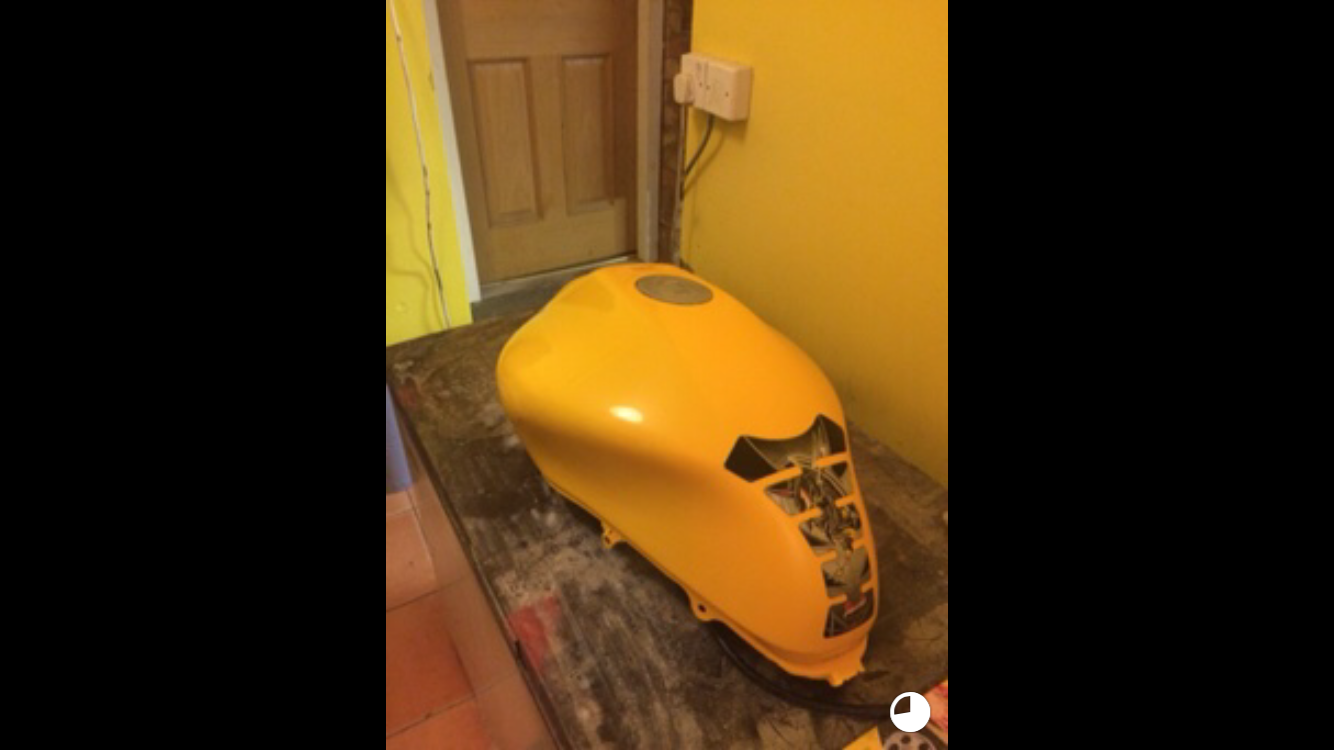 I've been riding the bike since March and have loved every minute. My forks are awfully soft and the rear shock bottoms out over bumps so they're both being replaced this winter. The rear shock will be a Hagon unit along with some progressive springs in the front.
Both tyres are looking a little worse for wear too, I don't tend to hang about on the bike so they've done quite well really.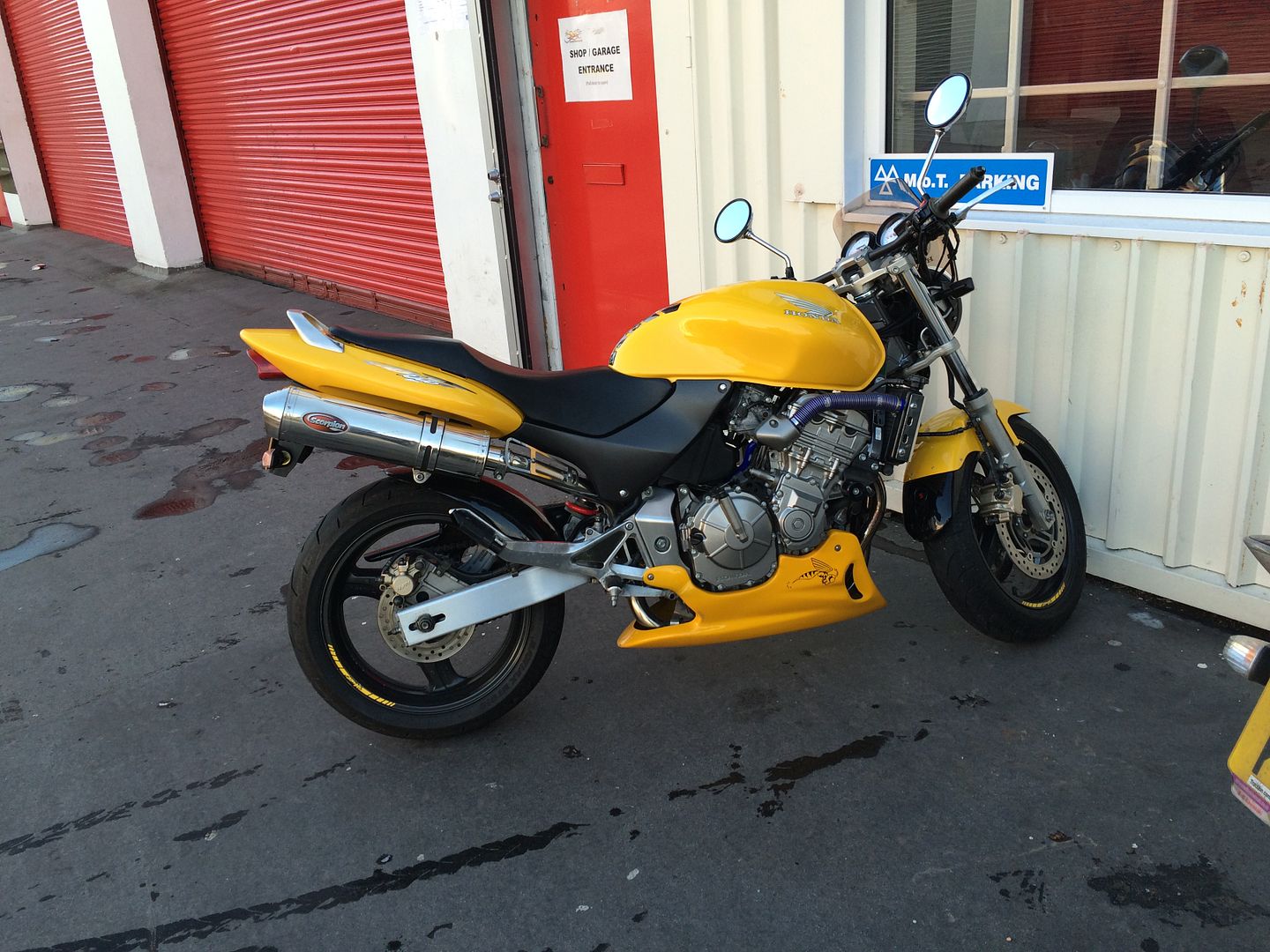 Plans for the winter will be new sprockets and chain, suspension overhaul and respray in a battleship grey type colour (similar to Audi Nardo Grey).
I was umming and arring about selling this for an R6 or similar in the new year, but I can't get enough of the hornet just yet.
Thanks for reading, I'll keep this updated along the way.
Tom.